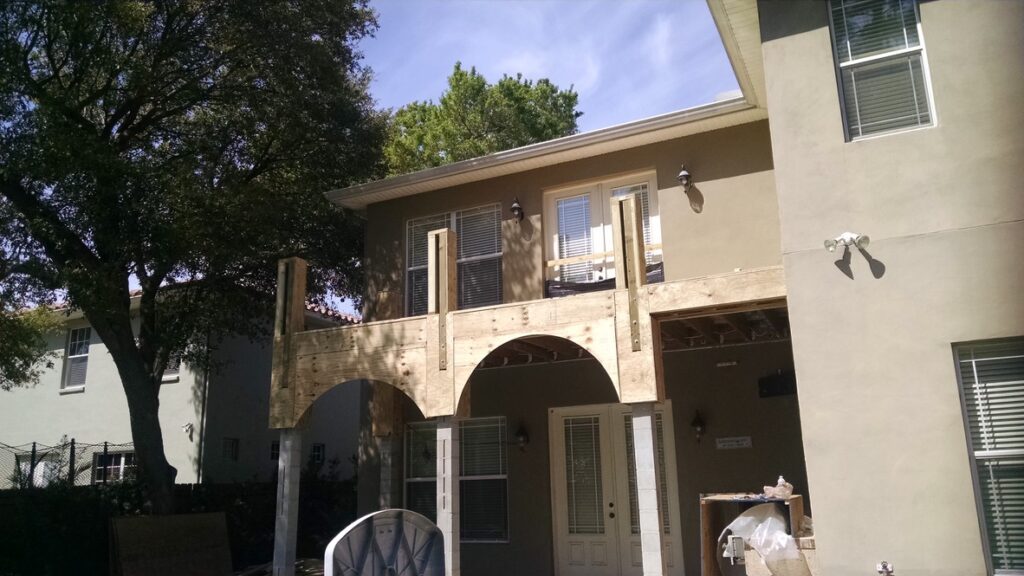 Most single family and many condominium balconies are made of wood framing and plywood sheathing. Unfortunately, this type of balcony begins to leak within a few years of construction due to movement and flexing.
BALCONY LEAKS
If the balcony leaks but there is no evidence of the leak inside, or it only shows evidence on the outdoor space below, the leak can occur for years before the damage is so great the owner feels the need to address the issue. By then, it can require an expensive repair job.
SOURCE OF BALCONY LEAKS
Balcony leak repair can consist of simple caulking at dissimilar materials such as the wall to deck connection, around columns and sealing the handrail stanchions so they don't allow water to get to the wood below
Waterproofing a balcony requires the correct products and procedures depending on the conditions and the type of top-burden such as tile or other finishes desired.
BALCONY REPAIRS
If the leak has occurred for too long without being addressed, damage can occur to both the deck plywood sheathing and even the structural lumber supporting the deck. It may be necessary to repair or replace these items prior to the balcony waterproofing process.